RETAIL 
Our Retail Locations
, Blue Heron Gardens currently retails honey direct to the consumer through our website, and wholesale to large buyers.  We also provide our best product to local restaurants and businesses on contract orders.
If you can't make it to one of our retail locations listed or would like to inquire about a wholesale rate on contract deliveries for your restaurant requirements, please call us. We carry 5 KG pails of liquid honey for commercial use with deliveries available weekly, and 15 KG pails of solid honey (call for availability and pre-book for year round supply).
If you are a business looking to retail our products including haskap jam, honey or beeswax, please contact us for wholesale rates and more information.
Our facility is CFIA registered.  Our product is high quality pure Canadian honey which has controlled moisture and color testing.
We recommend purchasing products at the following businesses who use Blue Heron Gardens honey in their operations or carry it in their store:
Carry in stock select products:
Use in Store:
FARMYARD MARKET
North of Martensville, SK, Canada, on the right side of Highway #12 on the corner of the Osler turnoff.
306-242-8949
PIG AND PANTRY
For all your butcher shop meats and food products, a high quality boutique business. Try their hamburgers and steaks, our favourite!
523 20th Street West
Saskatoon, SK
306-202-7827
Alt hotel
Located on the riverbank in Saskatoon, be sure to experience our honey in their restaurant. Spend a night at Alt to have a relaxing evening off. Some honey products available at the hotel to purchase.
For all pricing and general inquiries please call us or send a message!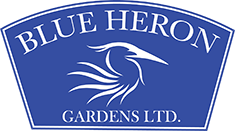 MAILING ADDRESS
P.O. BOX 38
Cudworth, SK, Canada