RETAIL 
Our Retail Locations
At Blue Heron Garden's we strive to provide only the best service and value to our clients! We are working hard to make available more retail locations for our honey. Check out our current locations on the right!
If you can't make it to one of our retail locations, feel free to order online. Pickup or Delivery is available in and around the Saskatoon area, just call to schedule!
Lake Country Co-op Wakaw
223 1st St S
Wakaw, SK
S0K 4P0
Gallery 423
423 1st St
Wakaw, SK
S0K 4P0
For all pricing and general inquiries please call us or send a message!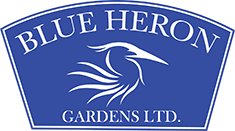 Where we are
P.O. BOX 38
Cudworth, SK, Canada